Nice axe
This is a well balanced, comfortable splitting axe. After a couple of hours of use the head is still tight, unlike the other two Council Tool axes I own. The handle is a little skinny for my taste. I'm happy that the two stickers pasted on the handle came off without leaving any adhesive behind.
Incredible Tool!
Absolutely amazing tool. Works so well on pine wood, and the 36" handle makes it easy to 1) swing and pick up firewood down by my feet (saving my back), and 2) gives you a nice long handle to get a double handed swing in deep for the big rounds I have to lift and move. Also underrated as a fantastic gardening tool - the blade underneath works great at cutting roots!
Pickaroon Picks It All!!!!!
Awesomely designed and crafted tool that is a major back saver for managing my firewood! Another great value from Whiskey River!
Pick of the pack
Really useful on the woodpile- it's like an extension of the arm- rather like a blubber knife was a third arm for he blubber boys in mid 20th century whaling.The 36" shaft is especially appropriate.
good comfortable handles
i got 2 and both had perfect grain and very comfy , wont need to do anything but sand burn and oil, very nice with the sale price too
22" straight handle
Haven't used yet , bought as a spare still working on breaking the original handle 😂
28" Game Changer
After having the 36" hookaroon for a while now, I've said that something similar would be super handy with a short straight handle. The new 28" straight handled pickaroon is an absolute game changer when it comes to handling fiirewood! Whether it's rounds or split wood, this short straight handle is the bees knees. I want another one to have one for each hand. Ha ha!
Top Pic!
Rock solid tool for carrying rounds. At first, I was concerned that it would feel heavy compared to my aluminum pic. While the aluminum one is lighter and easier to use for picking up pieces of split wood, the solid/hefty handle of the WR pic can't be beat when used as a carry handle for freshly bucked rounds. I'm getting a second one to double my haul when carrying rounds from the field to the truck.
Awe inspiring tool
Wow!
As I unpacked the well packed Halligan, i was amazed at how well made and strong it is. Thicker bar and even better edges than I expected, the adze is especially sharp. It is a great thing to hold in your hands to understand what it can do, pictures are not the same as holding it. It marries up to FE6 flat top fire axe (also 4140 steel) perfectly. The axe handle and Halligan bar come close enough to easily carry in one hand.
I am glad to have this. Originally I thought I might not use it, in hand it is inspiring me to find uses.
Cannot be broken by forces applied by a human, leverage that confidence.
Buy a Council Tools Halligan!
Robert
Awesome Tool!!
I have been waiting for these to drop. They did and pre-ordered mine immediately!!
I received it as promised and was exceptionally impressed!!! These things are, in all are lumbering terms, BADASS!!!
If you didn't do the pre-order, ya messed up. But if you can sill grab one, go for it!!!
You'll love it!!!!
Buchanan-Smith's Axe Handbook:
So far a good read - concise and clear - nice no frills work
You won't regret it!
The 28" grade A hickory fallers axe handle is the best handle I've ever bought. When you handle it, it just feels different than handles found at big stores. It's hard to explain though. It's smooth and seems just more solid. No space between the fibers- just smooth and solid. Very nice color. I have 15 axes and this one is the best quality.Yeah, it's double the price of a cheap one but if you use it often you won't regret it!!
sharp and beautiful
i had a pile of tiny pigtail shaving at my feet after going to work on a framing hammer handle, made quick clean work of it and left a nice finish and gave great control to perfect handles like no other tool can do, you really feel the wood being shaved off with each pass, very nice set will be my new go to when working handles
Very good quality mask/sheath. Thanks whiskey River for quality products!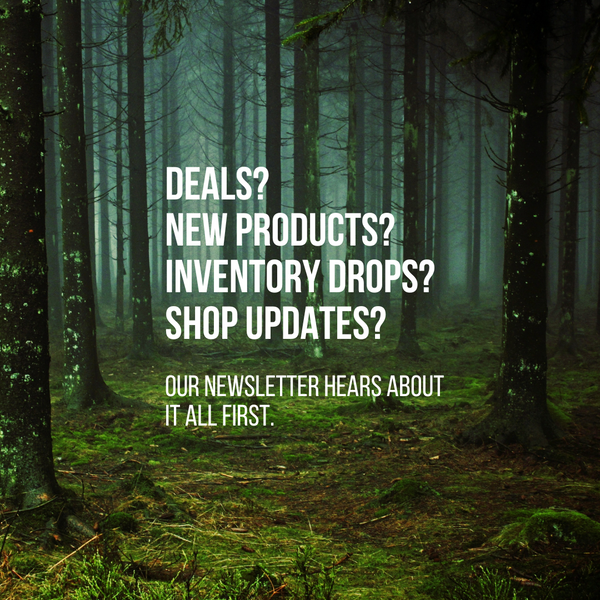 Sign Up For Our Newsletter
You can click here to sign up for our newsletter but ONLY if you're a fan of axes, vintage hand tools, being out in the woods, being self reliant, and shooting off fireworks while riding a jet ski wearing a star spangled speedo while Merle Haggard blasts from the boom box you ratchet strapped to that beautiful sea-craft you're the commander of.
If that sounds like you - click here.
FREE SHIPPING
Any order over $150 qualifies for free shipping to the lower 48. (Excludes Ak & HI)